---
Authentic 1950's Honky Tonk Rockabilly Boogie Woogie Piano Pumpin' Rock n' Roll!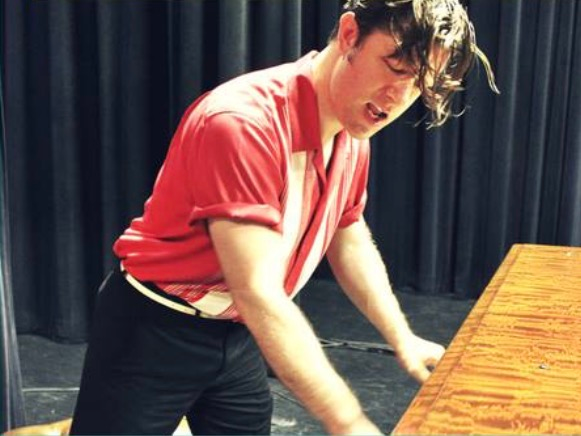 "The Best Thing That's Happened To Honky Tonk & Rockabilly Piano Playing Since Jerry Lee Lewis!"

A phrase that's been used to describe the wild piano pounding Rock-N-Roll talent of this young man from Cincinnati Ohio.

Take the 1957 hands of Jerry Lee Lewis and the 1957 look of Elvis Presley and the raw energy of those two artists and what do you get? A piano pumpin', thumpin rockabilly kid named Blair Carman.

From the honky tonkin' songs of Hank Williams, to the rock-n-rollin' hits of Jerry Lee Lewis, Elvis Presley and Carl Perkins. A Blair Carman show is guaranteed to leave you wanting more.